maps, graphs and topography translated through warp and weft.
The textile art of Rilla Marshall charts changes to our landscapes, shorelines and populations. By examining the effects of climate change and development on Canada's East Coast, these woven maps reclaim technical data about the place we call home.
The Liminal Project
The Liminal Project explores the transitional space where land meets sea. Aerial images, mapping techniques and geographical data are translated through the process of hand-weaving, embroidery and crochet. This collection of textile work interprets the changing shorelines of Canada's east coast, specifically the vulnerable shorelines of Prince Edward Island which are transformed annually by erosion, human activity, and potential sea level rise. Striving to translate technical data about the landscape that surrounds us into tangible textiles, the Liminal Project attempts to bring the lay of the land back to human scale and give us insight into our own cultural narrative of memory, change and the geography of "home".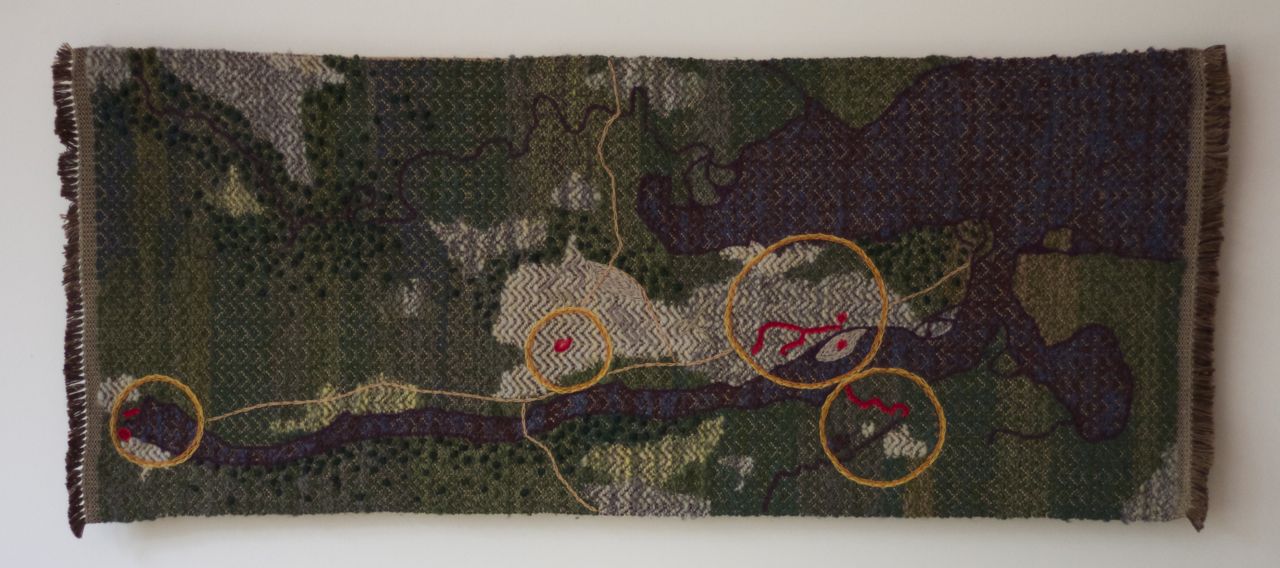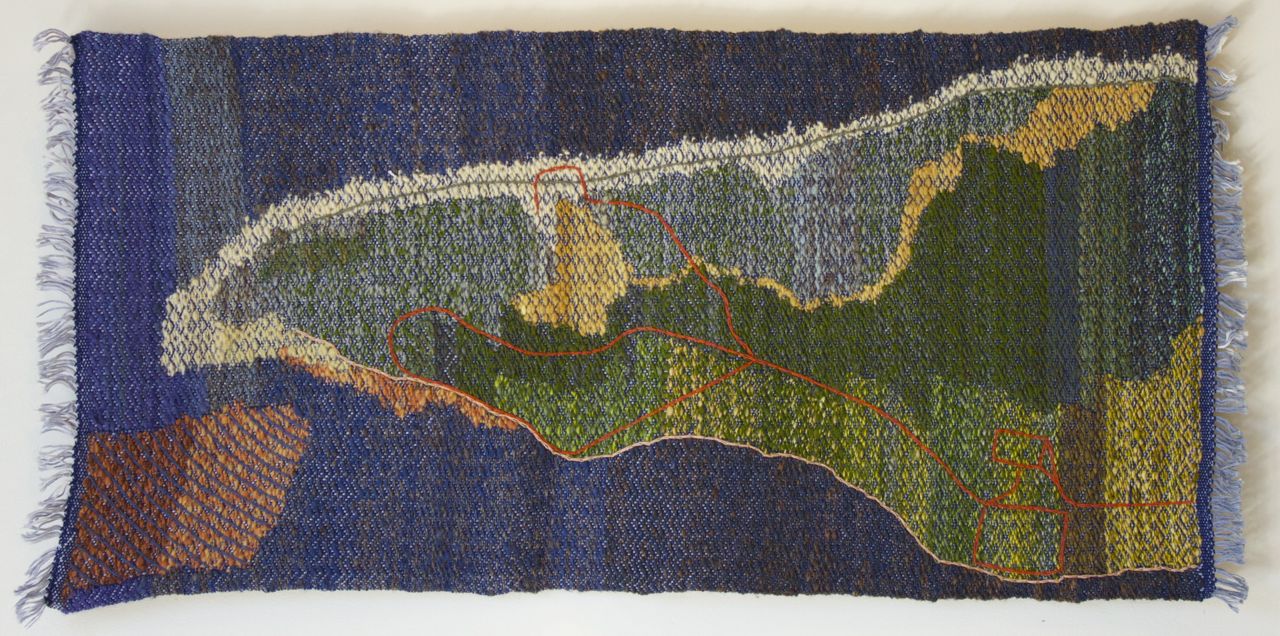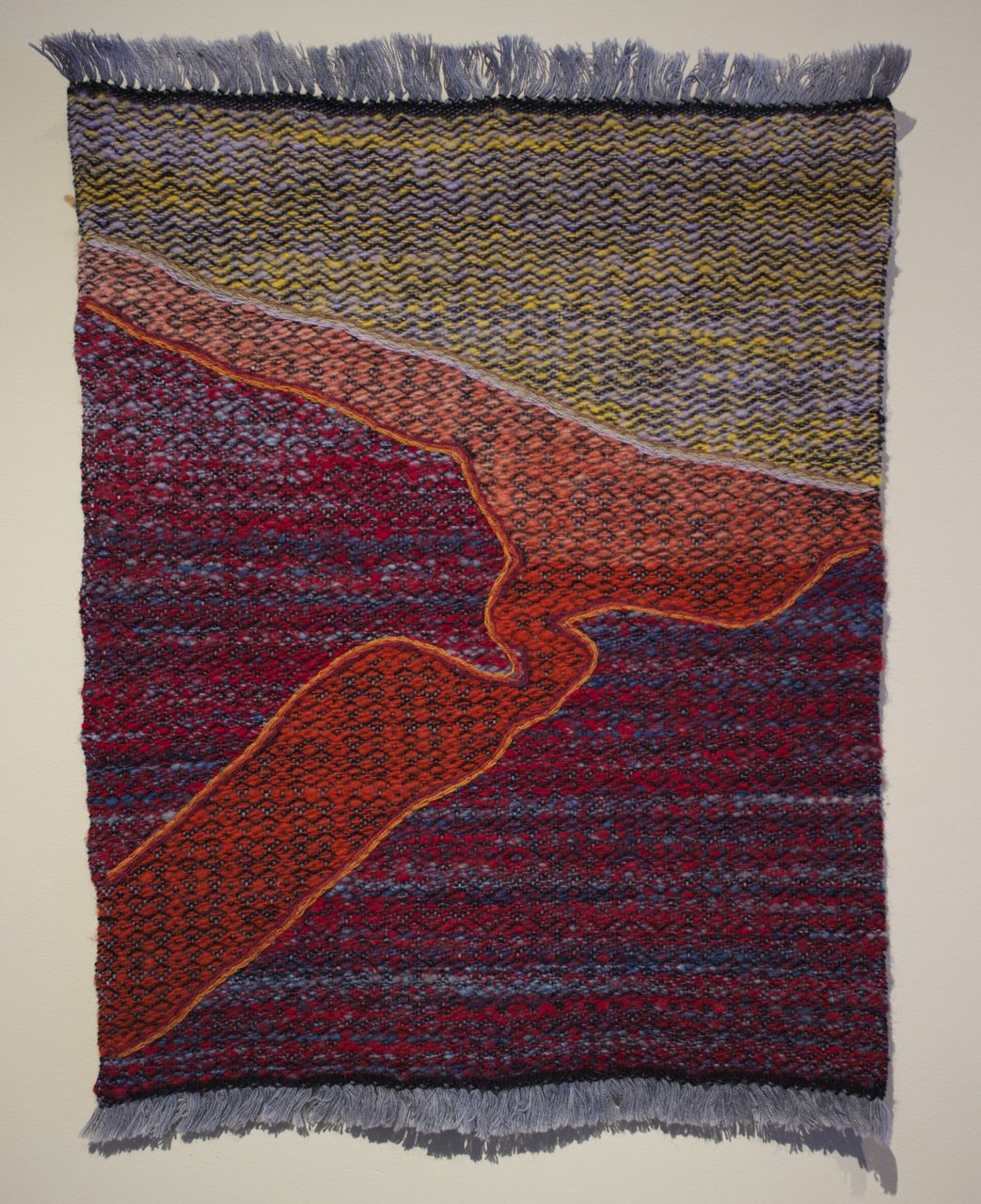 home terrain
Home Terrain explores changes to population and place in Atlantic Canada. Referencing the terrain of Canada's East Coast, this work depicts the demographic and environmental forces that shape our cultural landscape. Using statistical data to create woven graphs, specialized hand-weaving techniques build imagery while integrating traditional textile patterning. The traditional, labour-intensive process of fibre production acts as a translation tool to make tangible our shifting environment and culture.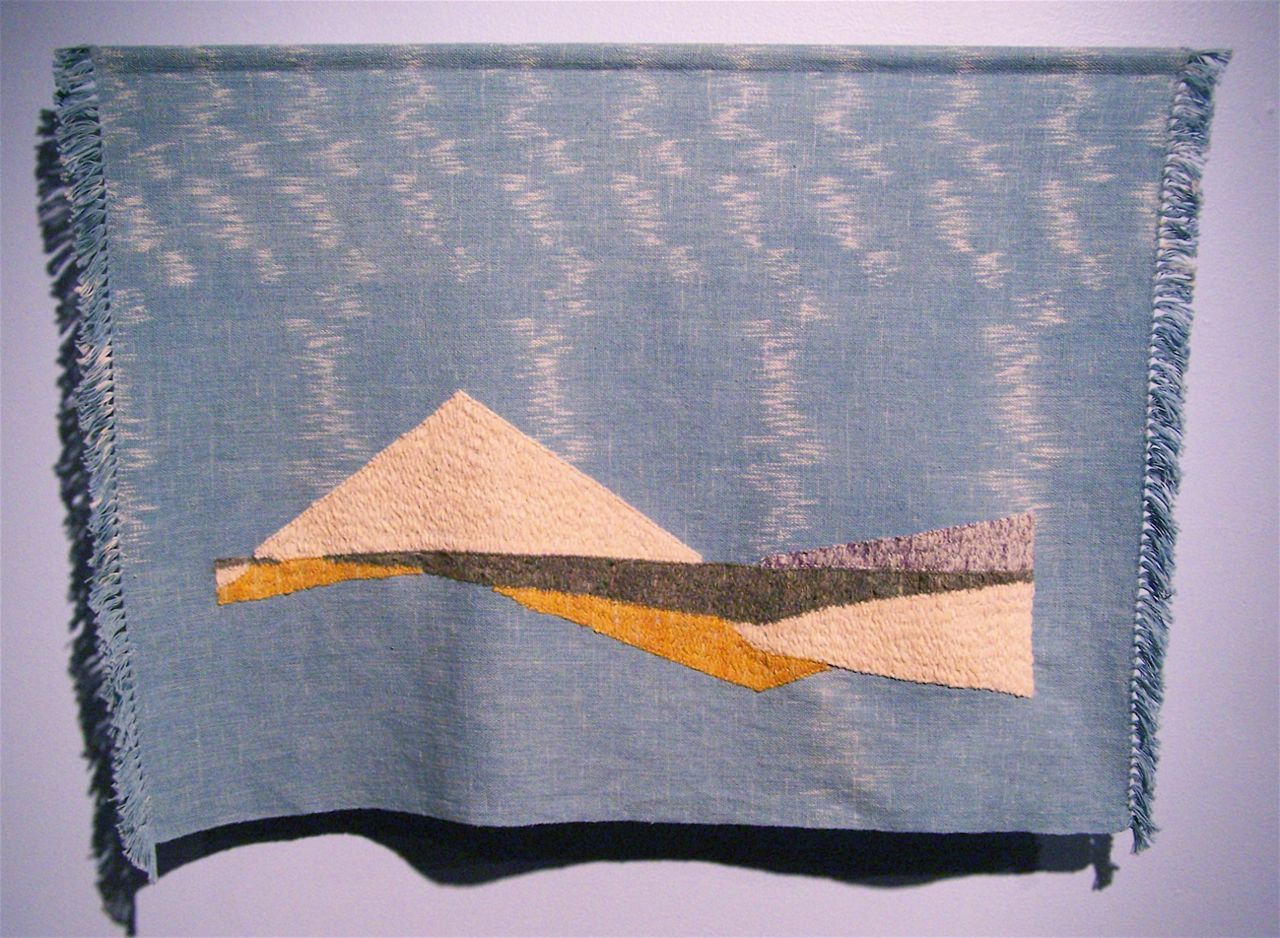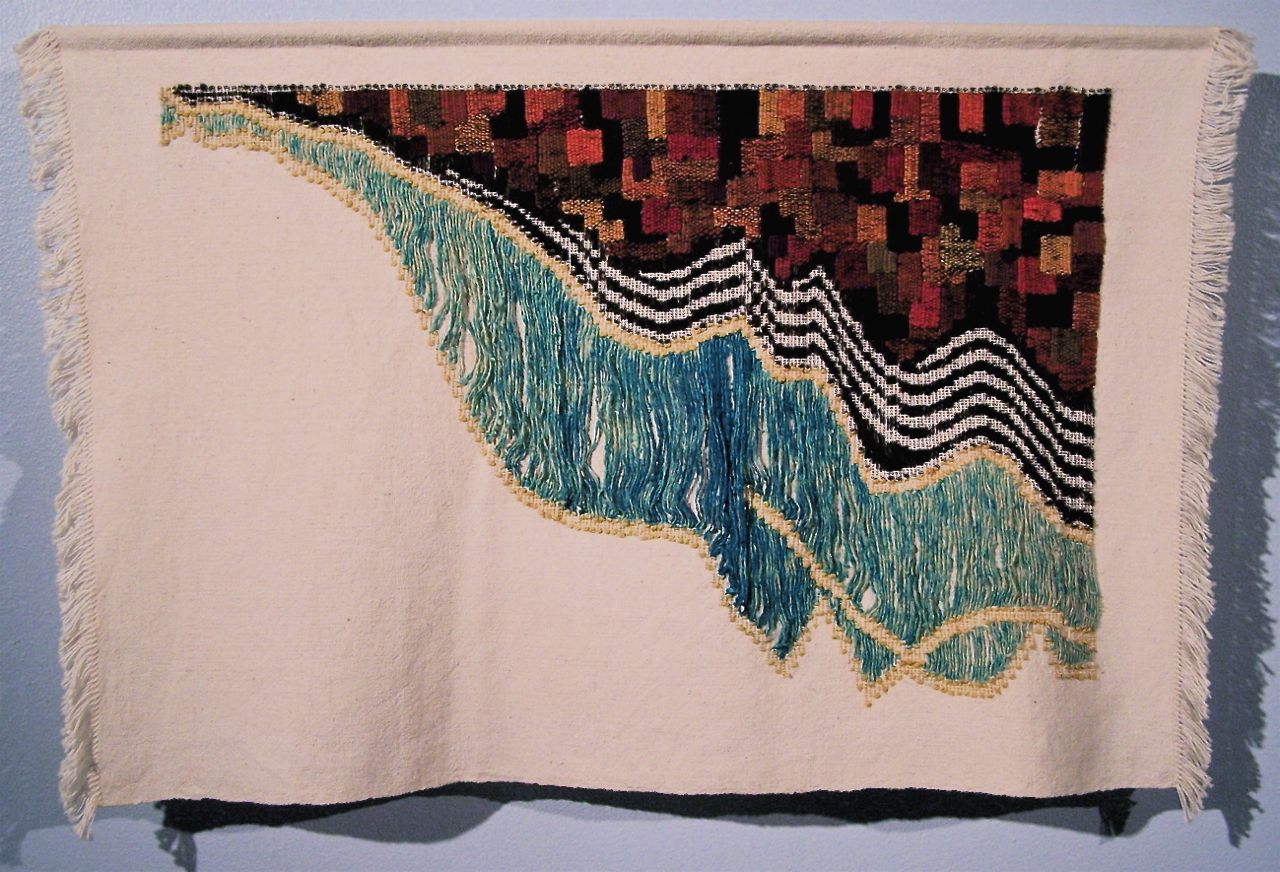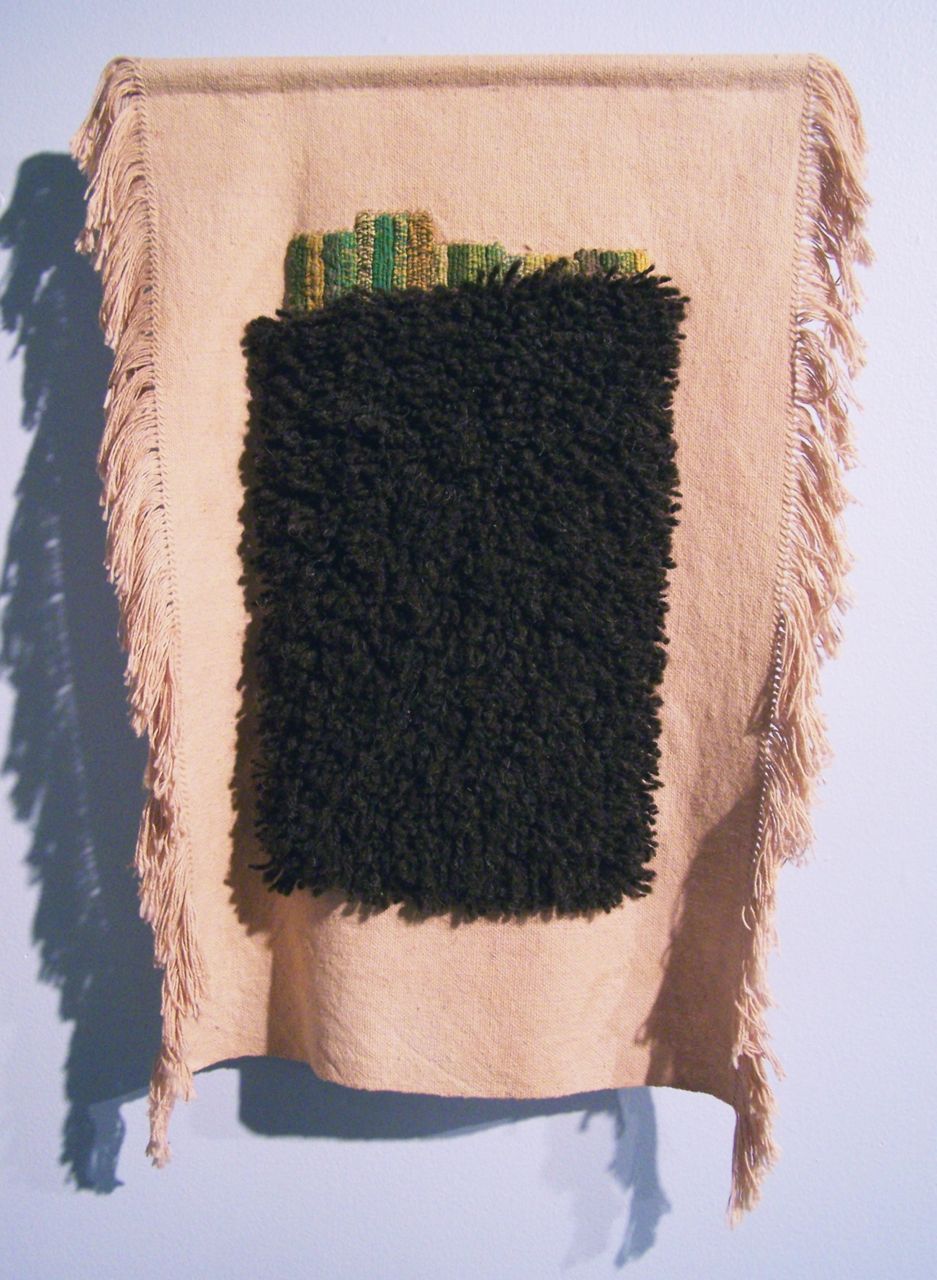 installations
Drawing connections between the physical boundaries within public spaces, both 'Suspended Access' (2011) and 'Future Shoreline' (2014) suggest alterations to our existing environment. A rope bridge suspended between the roof lines of a brutalist building complex (the Confederation Centre of the Arts) invites contemplation of an otherwise inaccessible perspective on downtown Charlottetown. A snaking line of blue stakes illuminated at night with LED lights charts the future shoreline of Victoria Park (Charlottetown) with the prediction of impending sea level rise.