textiles for everyday use and enjoyment.
Bright, bold colours are enhanced with hand-dyeing and rich, contemporary colourways.
All items are woven by hand on a Leclerc floor loom using natural fibres and traditional patterns in Belfast, P.E.I., Canada.
Table Linens
Add a splash of colour and pattern to your kitchen and table settings with functional, refined tea towels and napkins. Cotton becomes softer and more absorbent with regular use and washing. 100% cotton.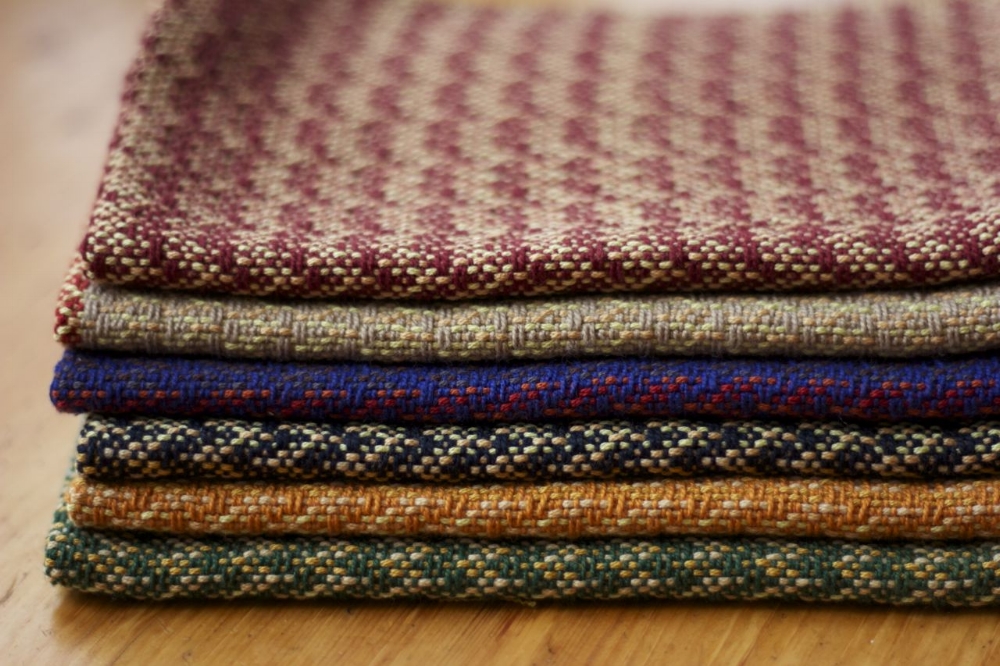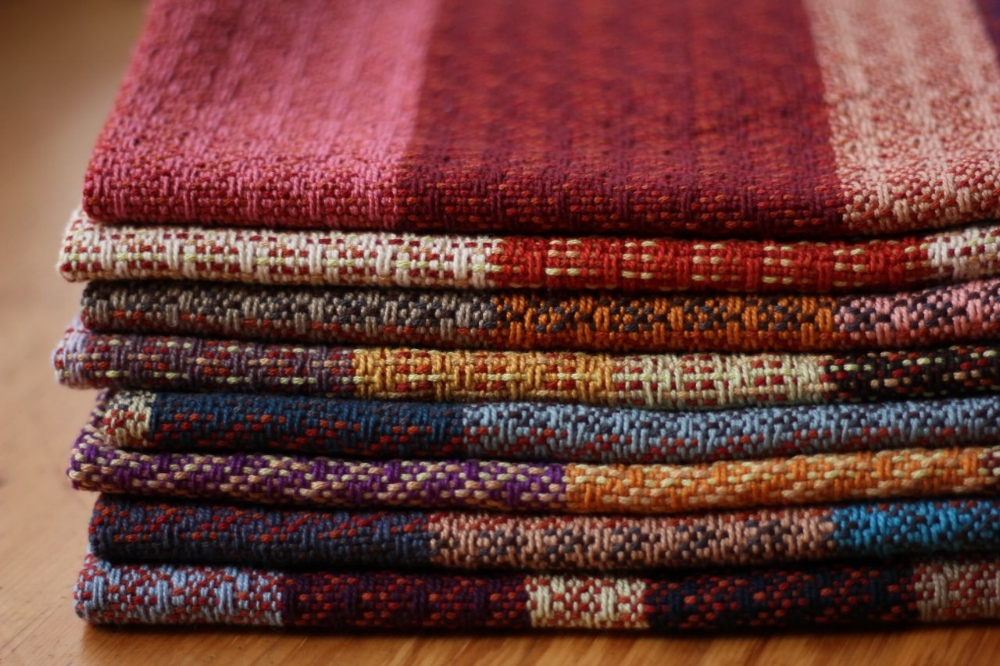 scarves
Complex woven patterns and colourways combined with high quality natural fibres make all Marshall Arts scarves luxurious and cozy. Scarves are handwoven from combinations of cotton, raw silk, and merino wool. Raw silk yarn is ikat-dyed to create varigated colour. Merino wool yarn is felted after weaving to create volume, texture and extra warmth.
pouches
Small zippered pouches add a pop of colour to your daily routine. Great for jewellery, cosmetics, technology, and medications. 100% handwoven cotton exterior, lined with fine commercial cotton.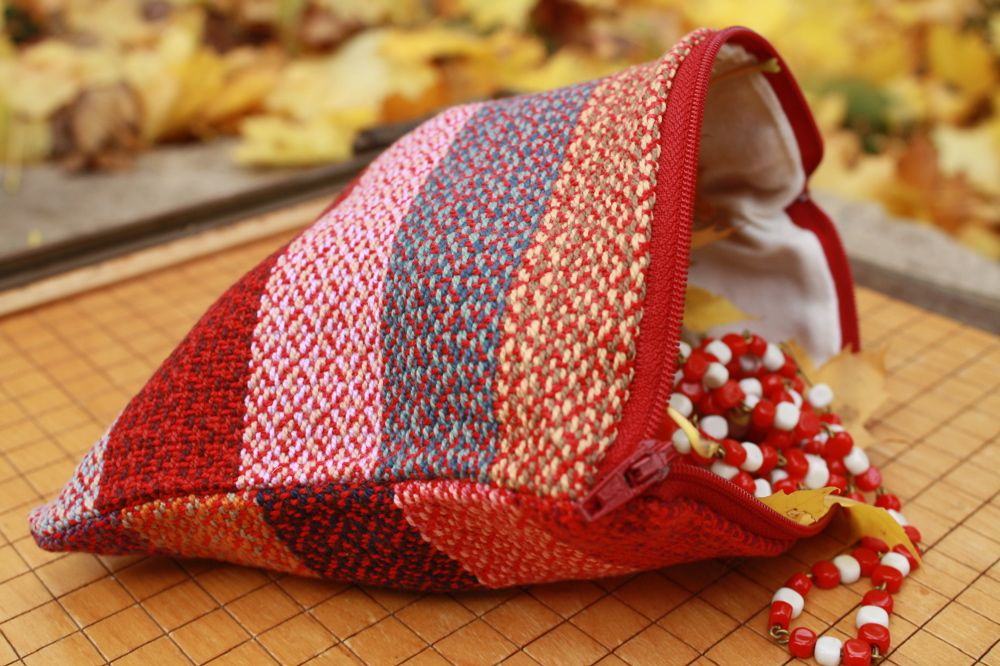 Wondering what's fresh off the loom and for sale? Visit: